Programme Details
The NDFA is supporting the Department of Education (DoE) by delivering an element of the Department's school building programme on its behalf.
The Exchequer Funded Schools Programme (also known as the Devolved Schools Building Programme 2 (DSBP2)) initially comprised of 20 individual school building projects ranging from new builds, to extensions / refurbishment projects for works at both primary and post primary level. The DoE has recently referred a further 17 school projects to the NDFA for delivery in the same fashion.
it is intended that these projects will be delivered as six distinct project bundles, Project Nore, Project Boyne, Project Dargle, Project Lee, Project Liffey and Project Shannon.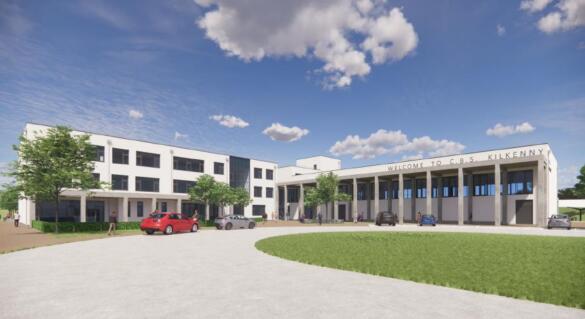 Procurement / Latest News
Project Management Design Team
A framework of Project Management Design Team consultants has been appointed for the programme and the process to appoint teams to specific project bundles is underway.
Details of the lead framework participants, together with their principal design team members (architect, civil and structural engineer and mechanical and electrical engineer) are provided here.
WS Atkins Ireland Ltd. has been appointed to Project Nore and Project Boyne
AECOM Ireland Ltd. has been appointed to Project Dargle and Project Lee
Design & Build Contractors
A Contract Notice to establish a Design & Build (D&B) Contractor Framework and to procure the D&B contract for Project Nore was issued on the 26th March 2021.
Tenderers have been shortlisted and tender documents were issued in March 2022.
Tenders were received from the shortlisted candidates in October 2022 and the evaluation process is currently underway.
Sanctioning Authority
Department of Education
Programme Management
NDFA
Financial Adviser
NDFA
Legal Adviser
Philip Lee
Quantity Surveyor
Turner & Townsend Ltd.
Assigned Certifier
AECOM Ireland Ltd.
Project Management Design Team - Project Nore
WS Atkins Ireland Ltd. (Lead)
Project Management Design Team - Project Boyne
WS Atkins Ireland Ltd. (Lead)
Project Management Design Team - Project Dargle
AECOM Ireland Ltd. (Lead)
Project Management Design Team - Project Lee
AECOM Ireland Ltd. (Lead)